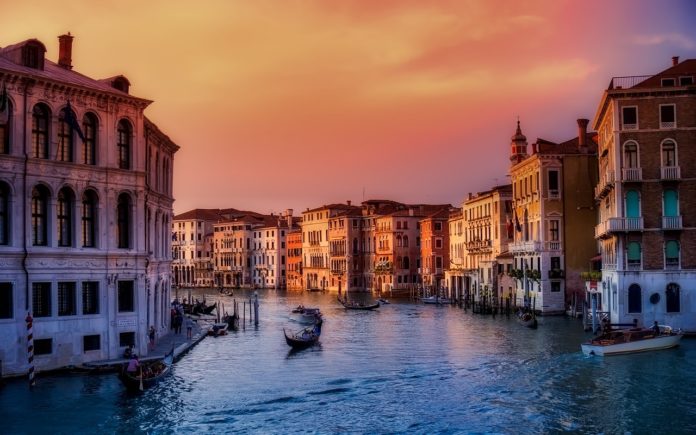 Are you moving to Italy from the UK? There's no doubt why you chose this country to settle in permanently. Many foreigners consider Italy a gorgeous country where you can live a life full of romance. However, it is crucial to do thorough research and fully understand all the repercussions before settling in the city.
Expats looking for a permanent home in Italy have different options. However, moving there for employment, as opposed to retirement, may limit your choices. Based on your research, making a detailed list of the pros and cons of moving to Italy is essential.
As your guide, here are some important things to remember when moving to Italy.
Why Move to Italy?
While the country's homemade pasta and limitless wine are wonderful, that's not all it has to offer. Many tourists and international inhabitants have always been drawn to Italy because of its renowned cultural scene.
Fans of ancient history may now see the crumbling remains of one of the world's first civilizations. Some famous artworks from the Renaissance were created in the city by artists like Raphael, Leonardo da Vinci, and Michelangelo. And the city is also home to some of the best restaurants in the world.
Also, the country you will be residing in is often regarded as one of the most beautiful in Europe. Italy is home to many stunning landscapes, from the white sands of Amalfi and Sorrento to the rolling vineyards of Tuscany.
Prepare All the Legal Requirements
If you are a citizen of another EU member state, relocating to Italy will be a breeze. You may enter and stay in the nation without a visa. However, a work visa is one of the legal requirements to visit Italy for any purpose other than tourism. Consider submitting a Schengen visa application.
There is much more to consider than work permits if you are moving in as a foreign employee. Your plans for the future are contingent on how long you intend to stay. Visitors outside the EU who want to stay longer than three months must register with the police.
In addition, for three months to five years, you will need a document called an attestato d'iscrizione anagrafica, and you can get this in your local municipal building.
Get Your Finances And Assess Whether You Can Afford To Stay in Italy
An international relocation might be quite costly. Italy's high cost of life necessitates maintaining a little extra money. Proof of financial support for your stay in Italy is a mandatory need for obtaining a visa to enter the country.
You should look into the going rate for your possible profession in Italy if you want to work there. If you use this information wisely, you should be able to negotiate a salary that adequately covers your living costs and other relevant factors.
Get Help From Professionals
If you want to make Italy your permanent residence, you must get the advice of an experienced UK immigration lawyer and accountant.
Many foreign nationals erroneously believe they may break the law without facing the consequences if they attempt to manage problems independently. Remember, you always need a legal backup when you get involved in a scenario where a police investigation is involved.
Get Your Driver's License
If your home country does not have a reciprocal agreement with Italy, you will need to take the Italian driving test after living there for a year. However, the driving test is not made available in any other language. You will be eligible to take the test in either German or French if you are a resident of one of Italy's areas where those languages are officially recognized.
In the United States, for example, your driver's license will be valid for an entire year beginning on the day you filed your residence application to the Town Hall and not the date you were legally recognized as a resident.
Applying to a driving school in Italy as soon as you set up residence and have your Italian ID card is a good idea. The driving school will provide you with the official driver's handbook you will need to pass the final exam.
If you are taking Italian lessons, it is best to ask for a copy of the textbook to study from outside of class. You should contact the Department of Motor Vehicles to find out if you need to exchange your EU license based on the license's expiration date and how long you have been in the EU.
Final Thoughts
Leaving one country and settling in another is never simple, and going to Italy is no exception. Whether moving here on your own or as part of a company transfer, you may face difficulties such as culture shock and isolation. However, the tips will inevitably help you have a fantastic trip to Italy.